SURFACE VAULT
QUICK AND EASY ACCESS


---

The Surface Vault provides a small secured monitored storage enclosure. Storage options include SmartFob, Key, or Direct Entrapment Key. The Surface Vault products provide a secure, monitored asset position located in a locking enclosure that can be mounted on a wall or other suitable structure. Controlled and monitored by an existing access control system or Security Asset Manager, the vault securely stores a single asset and includes sensors that provide indication of door state and asset presence.
​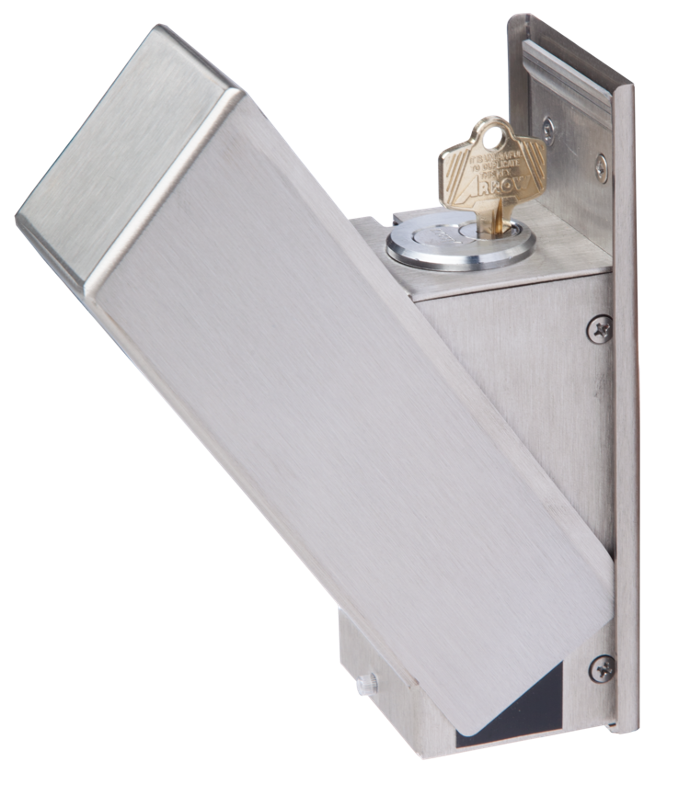 Theory of Operation
This solution enables remote monitoring and control over a single asset. It fits a wide variety of applications including emergency access and control, on location, for convenience.

Features
• Can connect to access control system, fire panel, SAM, or any device with remotely operated relay that can provide sufficient power.
• Door remains closed until user presses to release.
• Unit locks again if unopened for time out period.
• Door sensor for remote indication of cover open/closed.
• Asset presence sensor for remote indication of asset in/out.
• LED illuminates to indicate when unlocked/access granted.
• Mechanical key override for asset access should power fail.
• No external fasteners to reduce risk of tampering.
• Surface Mount.
Single Key Model
• Direct Entrapment via Interchangeable Core.
Key Ring Model
• Cam Lock, Fob or Direct Entrapment via Interchangeable Core.
• Key Ring allows for up to 15 keys.
• Loose Access Card.
Single Key Model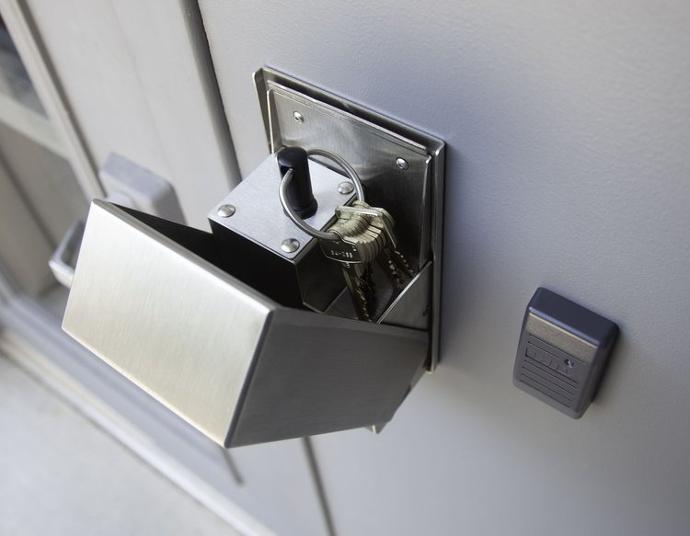 Key Ring Model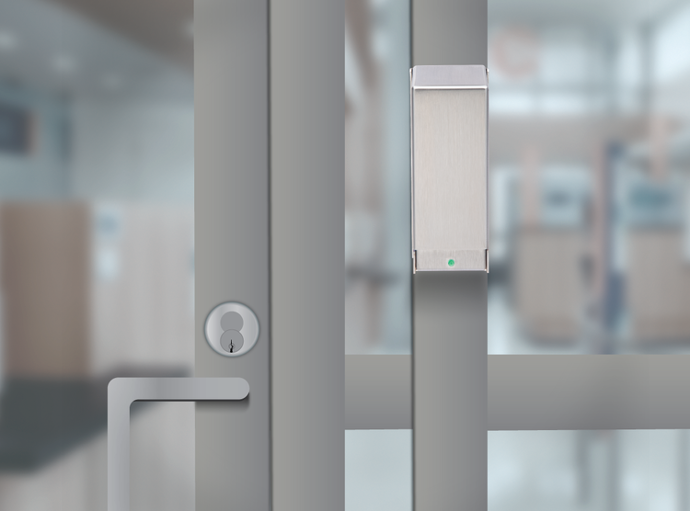 Technical Specifications
---
Material: 16 gauge stainless steel
Power: From External Source
Connectivity:
• LED +5 VDC standard
• Door solenoid 12 VDC standard.
• Door sensor - contact closure
• Asset sensor - contact closure