What is AirAccess ?
And, what does it mean to you?
It's the Easiest & Quickest Access Control System to install and program
Using Cellular Communication capabilities, it eliminates interaction with enduser's network &/or coordination with IT Departments
Cloud-Based, Easy Hosted Access Systems for minimum onsite hardware and lowest TCO
Right-Sized for Today's Large Volume Opportunity, Serving Small & Medium Size Businesses, but Easily Scalable to Support Unlimited Users
Generates Substantial Recurring Monthly Revenue for Locking Professionals & Security Dealers/Integrators by providing ACaaS, Access Control as a Service
Learn How to Build Your Business Faster
New SMB Business/Accounts? If you want to create new commercial accounts faster, and add new RMR twice as quick.
AirAccess Advanced Cellular Access Systems + Accounts Fast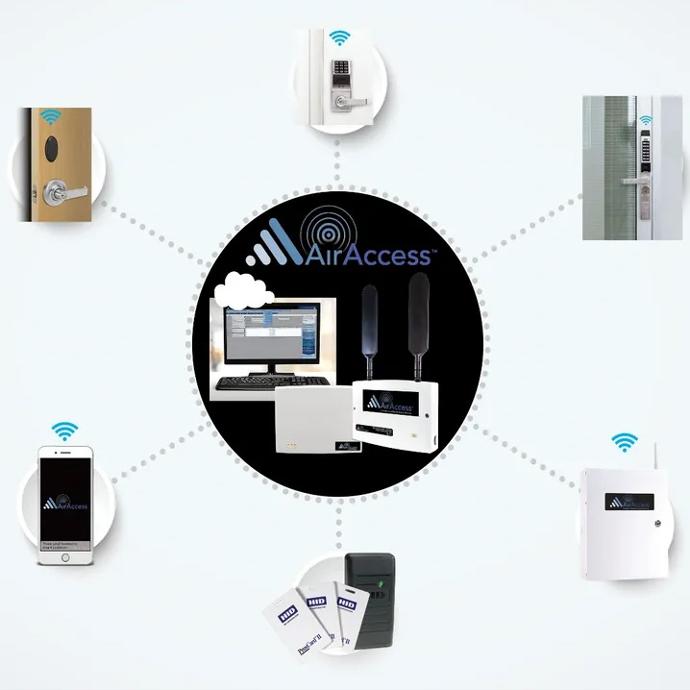 Flexible, Wireless Access Control System Topography.Easy Scalable Solution. Cellular Based for Speed

---
Quickly configure and deploy the scalable wireless system you need with easy cell communicator, and and gateway to wireless lock(s) or panel w/ wiegand readers at the center. Ultra Easy plug and play system auto learns devices. Little Training- No Tech Specialist required. Transparent Flat-Rate Monthly Service for fast winning bids.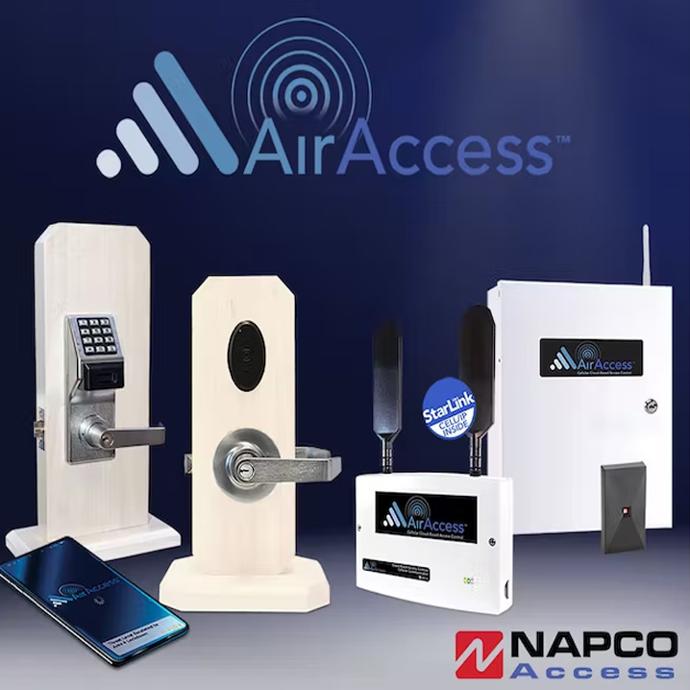 Simply Use the #1 Top-Selling Wireless Locks & Cellular Communications for More Valuable Services

---
Air Access uses popular, proven Alarm Lock Trilogy Networx or Architech Designer Wireless Locks & Gateways, or the NetPanel w/ Standard Prox ID Readers. Communications are super simple, via StarLink Cellular Communicators- the class leaders in security communications. Use Air Access with existing IDs &/or the Built-in Credential in the Air Access App.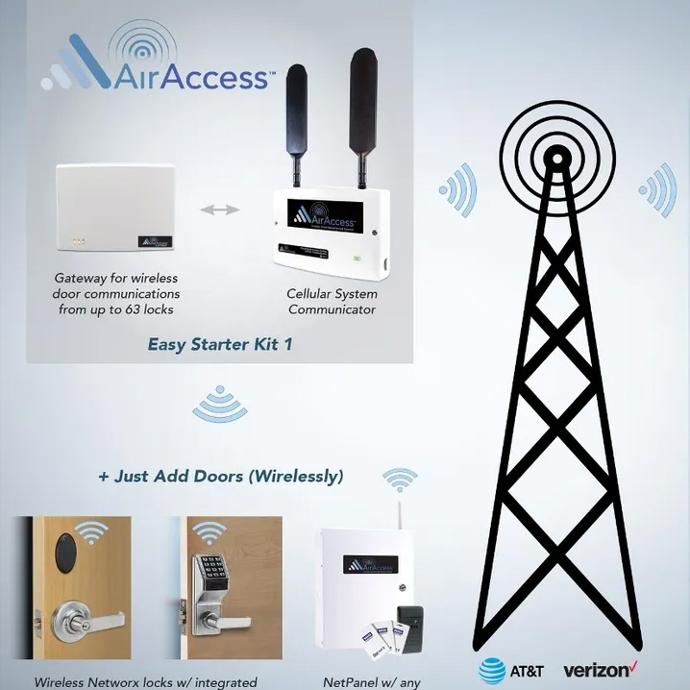 AirAccess Cellular makes direct connections for you - Instead of relying on customer's busy IT Dept

---
Easy hosted solution for lowest TCO: Just add wireless doors, communicate over cyberprotected multimillion dolllar cell neworks, give customers 24/7 peace of mind and cloud-based control wherever they are.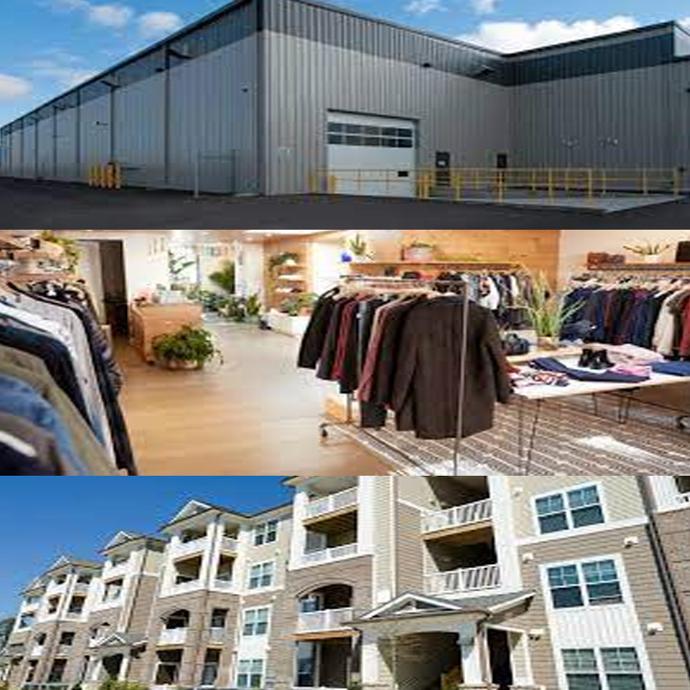 Right-Sized for Small & Medium Sized Businesses- The largest segment of Today's Commercial Market

---
Designed with the features they want most: Ideal for Professional offices, single– and multi-tenant applications, quick-turn restaurants, daycare centers, retail, shops and more

Also Simply Scalable - Just add Doors & Radios to Support Unlimited Users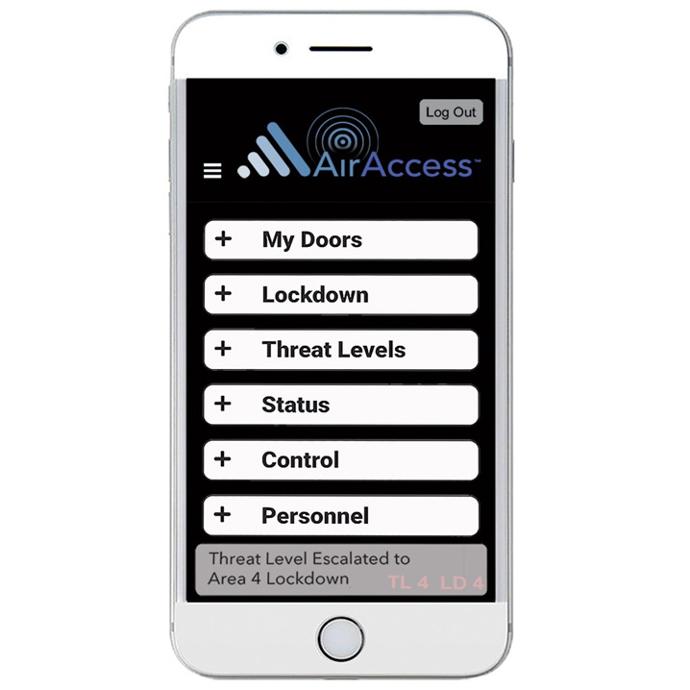 Easy App Gives You & Your Accounts the 24/7 Control You Both Want

---
Easy App w/ Built-in Credential and control of doors, users and lockdown/threat status + Text Notifications. Integrators use same App and 'Shake-Swap' function to change between all your cloud-hosted accounts for providing top customer service and easy remote servicing.

Also Simply Scalable - Just add Doors & Radios to Support Unlimited Users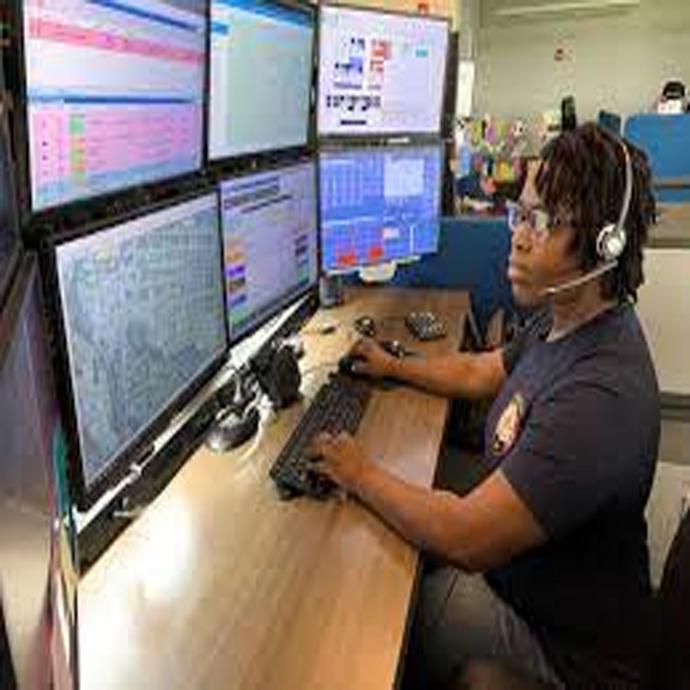 Access Control System & Emergency Monitoring Services

---
Provide Accounts with Real-Time Monitoring Services and SMS Alerts
Real-time access system status, i.e., forced door, multiple invalid ID attempts ,etc, PLUS system monitoring, including emergency alarm response services through any central station.

More Info? See New Downloadable Dealer & End-user Resources